What is the Australian Lenders' Index?
The Australian Lenders' Index in its current form, is a dynamic ranking of lender interest rate performance aimed at bringing greater transparency to the mortgage industry.It is an initiative brought to you by 1300HomeLoan, Australia's first mortgage broker owned home loan brand.
As a body of research, the Australian Lenders' Index provides a forum for industry professionals to contribute to and for consumers to learn from. By subscribing to updates, industry professionals and consumers will be invited to affect the weightings of metrics to future releases of the index and put forward suggestions for other metrics they would like lenders to be judged on.
Overall Lender Ranking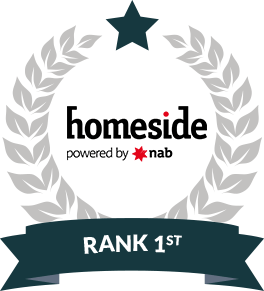 RANK
2

3

4

5

6

Latest Insights
BWA had greatest High-Low variance: 9.18% → 4.99% (4.19% spread)
ANZ had smallest High-Low variance: 8.88% → 5.04 (3.84% spread)
This compares to RBA High-Low of 7.25% → 2.50% (4.75% spread)
SUN was cheapest 14/ 66 months (21% of the time)
ING and HSL were second and third best performers with 12 / 66 months and 10 / 66 months
ANZ, STG and AMP had no (0) months where they were the cheapest lender
On average, CITI was the most expensive at 0.13% higher than the cheapest lenders
ADB was second most expensive, averaging 0.09% and WBC third averaging 0.06%
What does it mean for you?
The Australian Lenders' Index offers a greater measure of comparison between lenders as it's ranking of lenders is based on both historical and current interest rate data rather than the advertised interest rate alone.
Consumers
The Australian Lenders' Index will allow consumers to assess Lenders based on their historical behaviour, rather than by their current advertised interest rate. Using historical interest rate data, the Australian Lenders' Index will reveal the most competitive lender over time based on historical interest rate movements.
Industry Professionals
As a source of expertise and advice to the greater public, industry professionals will be able to benefit from the Australian Lenders' Index by interacting and actively participating in the growth of the index as it evolves.