The Experts
The Australian Lenders' Index has been bought to you by 1300HomeLoan with invaluable input from the following experts who have advised on its development.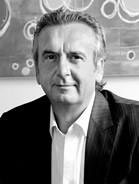 John Kolenda
John is an industry leader and the Managing Director and founder of 1300HomeLoan which is Australia's first mortgage broker-owned home loan brand. The brand is an independent network of more than 200 of the most established, experienced, professional and successful local brokers in Australia. Prior to 1300HomeLoan, John was the founding partner and Sales Director of X Inc. Finance, Executive Director of Loan Market Group and General Manager of Sales & Distribution at Aussie Home Loans.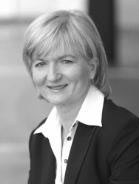 Jennifer Nielsen
Jennifer is the Managing Director of Across the Fence, a fledging eco retailer. She was previously one of the founding partners and CEO of X Inc. Finance and CEO of Loan Market. Before finance, she was COO of Hallis (Staffing & Recruitment) and prior to Hallis was at Yellow Pages.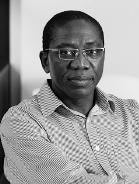 Dr. Jerry Parwada
Jerry is the Associate Professor and Head of Banking and Finance in the Australian School of Business at the University of NSW. His undergraduate degree in finance is from the National University of Science and Technology and he has a PhD in finance from Edith Cowan University in Australia, where he also took his MBA. Jerry's research specializes in investment management and financial markets. His works have been published in leading finance journals. He is an active consultant to industry on issues relating to managed funds and valuation and is a regular speaker at local and international finance conferences.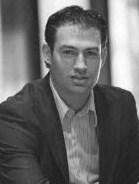 Dr. Adir Shiffman
Adir is one of Australia's leading internet experts and is an advisor to senior management and many major corporations regarding their internet strategy. He founded and ran HelpMeChoose.com.au, which was used by more than 100,000 people each month to search for the right home loan and then connect with a bank or broker. The business was acquired by Mortgage Choice in 2010.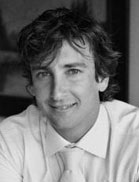 Jason Hayden
Jason is CEO of Finware which is a leading independent supplier of mortgage and website solutions for mortgage brokers. In 2001 he developed a proprietary solution better known as iLend™. It has since sold over 3,000 licences and used widely in Australia and New Zealand. Prior to this, Jason founded MortgageMaker Australia which was listed in BRW Fast 100. He is also a qualified chartered accountant.
* Views of any of the experts are personal views and may not represent the views of the Australian Lenders' Index or its owners.